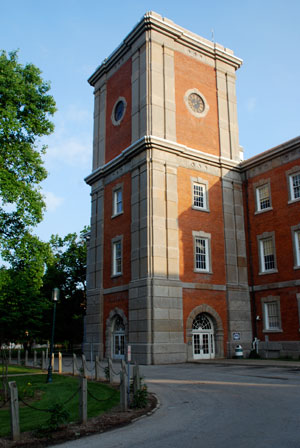 Who We Are
The Arsenal Technical High School Alumni Association is organized and operated exclusively for charitable purposes.
Our mission is to institute, sponsor and conduct scholarship programs and other charitable and educational programs and activities for the students and graduates of Arsenal Technical High School, while preserving Tech's rich history and traditions of excellence and achievement.
Our History
The Arsenal Technical High School Alumni Association, Inc. began activities in 1971 and received its Certificate of Incorporation on March 22, 1988, under the provisions of the Indiana Not-for-Profit Corporation Act of 1971.
The Corporation was organized and has perpetually operated, exclusively for charitable and educational purposes within the meaning of Section 501 (c) (3) of the Internal Revenue Code of 1986.
The eleven directors who make up our Board of Directors, together with many committee members, individual class leaders and special alumni groups are all Tech graduates who voluntarily work without any pay; and Board Members commit to meet no less than nine months each year.
We understand that Tech's Alumni Association is one of the largest and most active high school alumni associations in the nation.